Vision
GOTEX & GOTECH as an agent for International brands will be a leading company in Egypt for sales and marketing high quality products.
Core Values
Provide high product quality, Provide superior customer service, Customers are partners, Professional integrity and business ethics are daily practice.
Company Profile
GOTEX now has the ability to supply the Egyptian market with the different types of textile machines such as circular knitting, flat knitting, crochet, warp knitting, raschel, socks, gloves, seamless, dyeing, finishing, printing, embroidery and quilting.
GOTEX is fully aware of the Egyptian customers needs from Hosiery needles, circular needles, transfer needles, flat needles, raschel needles, accessory and raschel accessory.
GOTEX always supply all machinery accessories including all types of belts, covering rolls, cylinders, sinkers and spare parts.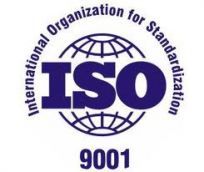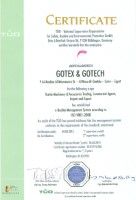 The desire for always maintaining a good reputation urges GOTEX to do its best and lot of efforts to supply it Customers with good quality products and competitive prices as quickly as possible.
GOTEX trend is always to improve the quality of all services.
"GOTEX & GOTECH" after this big change and development has become in addition to the above has earned the Authorization for Representation of some International Brands in the Automation field.
"GOTEX & GOTECH"based on its goal to be a leading company in the Egyptian Market, can support the market with competing products in function, durability and long life time that will not only satisfy the customer needs but can help solve his problems for the purpose of achieving settlement in his machines and systems
1995
Mr Mohamed Abdelhamid hast started his first step as a trading company in Textile business.
2006
GOTEX name has been used. The long experience of GOTEX personnel has given it the opportunity to get Agency Representation of some Worldwide Textile machinery builders and Accessories Makers.
2009
GOTEX has moved to its new location at Alnozha Algadida.
2010
GOTEX has been granted a certification of quality approval ISO 9001:2008.
In 2010
GOTEX has decided to develop itself and to add a new business to its field of work in a new division named "GOTECH" that can serve all industries applications. Therefore "GOTEX & GOTECH" name has been used.